Cost of Living Crisis: What can businesses do to support employees?
With the cost of living on the rise due to high record levels of inflation UK workers are feeling the squeeze on earnings In fact, 75% of UK workers say they are worried about their financial situation.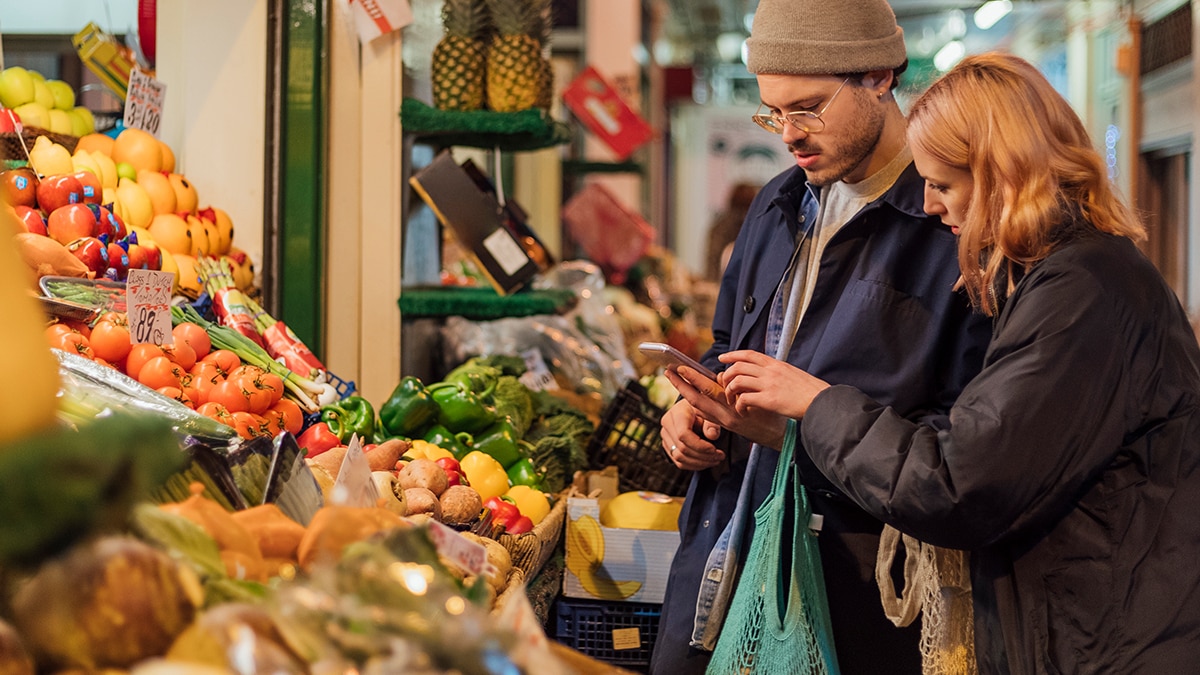 How can employers help with the cost of living crisis?
There are several monetary and non-monetary solutions employers can implement to support staff as living costs remain high.
Offering solutions to help with high inflation could also encourage applications, as we found that 68% of jobseekers are looking closer at the benefits listed on job ads due to the cost of living. Financial stress can chip away at a person's wellbeing, performance, and satisfaction at work, which if left unaddressed can lead to an increased churn rate.
So, here are some tips to support your staff during this time:
Roll out employee discount schemes
Highstreet or store discounts that staff can use for retail, food, and other expenses will help ease the pressure staff may have when keeping up with their general lifestyle costs.
Gas, food and beverage prices are increasing rapidly, rising by 16.9% in the 12 months to December 2022, up from 16.5% in November, making it difficult for low-income households to afford necessities. However, less than 5% of employers offer a high street or store discount benefit.
Considering this as a benefit or rewards system could boost productivity and offer financial support without high costs for businesses.
Provide financial education
1 in 10 of employees say introducing financial education programs to teach them about budgeting, saving, debt management and retirement planning would benefit them.
Providing this financial advice could also be a long-term asset for staff, leading to greater financial security and peace of mind for employees.
Introduce salary sacrifice schemes
Salary sacrifice schemes allow staff to exchange a proportion of their pay for non-cash benefits.
14% of workers say salary sacrifice options are something they are looking for in 2023. Take the burden off staff by introducing salary sacrifice options as a perk of employment (e.g home computers, cycle to work schemes, childcare vouchers, car hire/lease schemes).
These schemes enable staff to pay for expensive items from their gross salary, leading to tax savings and in some cases giving them the ability to stagger payments over multiple pay cheques, helping them better manage their cash flow. This could be a great option for employers struggling to offer additional compensation packages.
Consider a one-off cost of living bonus
A one off cost of living bonus can help staff navigate the short-term challenges associated rising living costs. Plus, it gives them the freedom, to choose where to spend their bonus.
39% of workers say a one-off payment would help them during high living costs. This is an opportunity for employers to encourage staff to stay in their current role by acknowledging the tough market we're in and taking practical steps to support your staff, while helping with their living costs, until salary review season.
Implement flexible working
Flexible and hybrid working arrangements allow some flexibility when it comes to working hours and location.
A quarter of workers say they'd like to see hybrid working implemented to reduce travel costs, and 54% of workers say they prefer a hybrid model (a few days at home and a few days at the office) rather than a fully remote or fully onsite model.
This allows staff to save on working from home costs, such as bills, but also save on the travel or childcare costs they may accumulate when going into the office five days a week.
Ensure effective wellbeing services
Wellbeing services are initiatives provided by an employer to support the physical and mental wellness of staff. These can include meditation sessions, massages, yoga etc, and may be extra beneficial to staff during times of crisis or stress. This is specifically important at this time, signalled by the high proportion of staff concerned about their finances.
According to employers, one in ten (11%) of employees are leaving their jobs due to high workload and a quarter of employers are concerned about the mental wellbeing of staff. Recent Totaljobs research also found 60% of UK workers reported feeling tired or drained and 40% say their work is the biggest negative impact on their mental health.
Effective wellbeing services can support the morale and motivation of staff, leading to higher retention in the long run
Find out more about how you can support staff with their mental health and wellness here.