How to take steps to diversify your talent pool
Putting a diversity, equity and inclusion strategy into practice can be challenging. At Totaljobs, we want to help businesses take steps to ensuring they can attract a diverse range of talent to their teams through our 'Equality Boost' and 'Equality Badge' offering.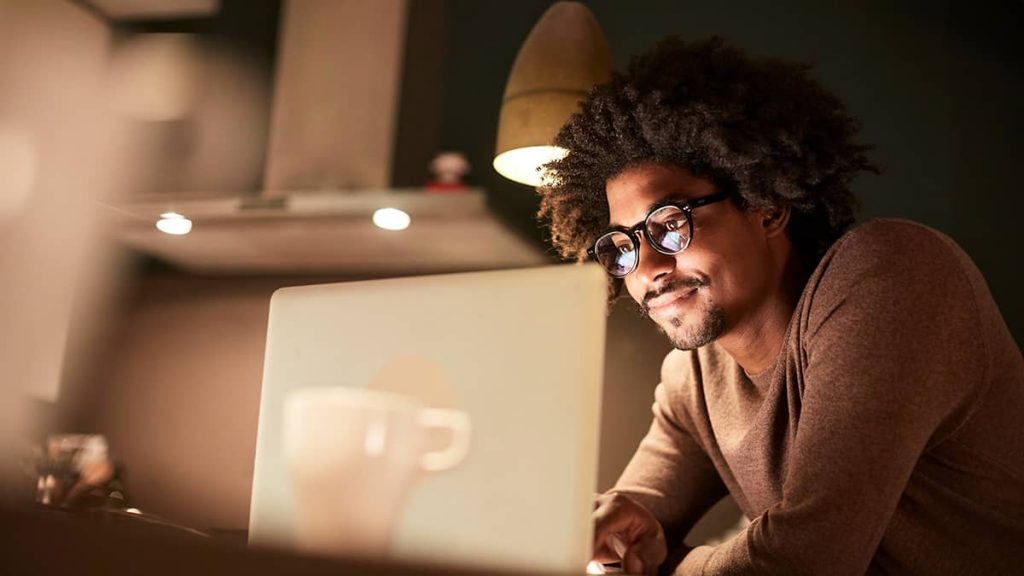 We know that while equal opportunity is entrenched in law, bias, discrimination and other barriers continue to be experienced by people from underrepresented backgrounds. When it comes to the world of work, diversity has improved in some areas in recent years, while positive change has stagnated in others. This means that there is still a long way to go in achieving true inclusivity and diversity at all levels of UK businesses.
Here's where we're starting from:
There are many steps that need to be taken to reach the goal of a diverse and inclusive workforce where everyone feels free, safe and empowered to be themselves. The path isn't always clear; diversity, equity and inclusion strategies are ever evolving and long-term.
As an employer ourselves and a service provider, at Totaljobs we're committed to developing solutions that enable businesses to build more diverse pipelines and attract applications from a broader pool of people. Thanks to the hard work and dedication of teams across Totaljobs Group, our latest innovation means we can help enable businesses to connect with candidates from underrepresented backgrounds.
Introducing Equality Boost
We have harnessed a unique blend of data science to pinpoint when, where and how to reach the talent you need by demographic, location and interest information when using our new product, Equality Boost. This means as a business, you can serve job adverts to a targeted audience and diversify your talent pool in the process – in time, your workforce can become more reflective of the society it serves.
We want to be upfront here: Equality Boost isn't the be-all-and-end-all when it comes to inclusive hiring; no product alone will be. However, we see this innovation as one step forward in the journey to making the hiring process more equitable.
How does Equality Boost work?
Through targeted display advertising campaigns, Equality Boost not only reaches active jobseekers, but passive candidates who might not have sought out your business through traditional job searches. This means businesses can expect a higher number of applications from underrepresented groups through following these steps:
We help you to identify your unique challenges and set clear objectives to help shape a bespoke package for your needs.
Build an optimised campaign with end-to-end creative support, so that your jobs standout to the right candidates and enhance overall brand perception.
Target the people you need through a strategic mix of direct and retargeted, social and programmatic ads – as led by our team of display experts.
Monitor campaign performance with real-time data and insights, measuring success to improve campaigns over time.
The Equality Boost Badge will be displayed on your job listings to showcase that you are investing in searching for diverse candidates.
Recognising employer commitments to diversity and inclusion with the Equality Boost Badge
According to Totaljobs and Boston Consulting Group's Global Talent Survey 2021, 60% of UK workers believe diversity and inclusion became more important in 2020; and this is even higher for younger candidates (70%). Candidates are also now more likely to consider a company's D, E & I stance before applying for a job. In fact, 41% of UK workers and 47% of young people in the UK wouldn't apply for a job with a company whose policies didn't align with their own D, E & I values, which is why it's more important than ever for employers to ensure the actions they are taking in this area are made visible to prospective candidates.
To highlight the businesses focusing on improving the diversity of their applications, job listings on Totaljobs will display the Equality Boost Badge so candidates have visibility of this. To qualify, a company must demonstrate they are committed to improving the diversity, equity and inclusion in their workplace by investing in the Equality Boost product and if they have a workforce of 250+ people, they must also provide their gender pay gap report.
What steps are Totaljobs taking to improve D, E & I internally?
As a business that proudly partners with some of the UK's leading employers, we are well-placed to understand the nuances, challenges and opportunities that come through an action-led commitment to equitable hiring.
However, we wouldn't be able to support other employers if we weren't consciously taking steps internally to improve the experiences of our own employees. We are working to ensure each person at Totaljobs Group feels who they are is welcomed, valued and celebrated regardless of their race, ethnicity, gender, sexual orientation, socio-economic status, age, physical abilities, religious beliefs, or other protected characteristics. Across all levels of our business, our goal is to ensure that our workforce is diverse and representative of our society, our candidates and our customers.
As part of our internal commitment to diversity, equity and inclusion, we are working closely with our Employee Resource Groups to meet our goals. With this, we have launched a 'Management Taskforce' which includes representatives from across our business who are collectively responsible, along with our Leadership Team, for supporting Totaljobs Group in becoming a workplace where people feel recognised, supported, included and safe. Coupled with our longer-term goals, we are fostering a culture where employees are listened to and actively engaged with, through 'open door' sessions with senior management and a quarterly employee engagement survey.
With the role we play in connecting people and employers, and the tools and expertise we have at our disposal, at Totaljobs we are focused on ensuring our words and intentions translate to actions that benefit diversity, equity and inclusion, by working with employers across the UK who are striving to achieve the same.