Shortlisting candidates: a comprehensive guide
Attracting the right candidates to any job vacancy is vital. You'll often find more than one suitable candidate. Shortlisting helps to eliminate the risk of bias, saves time and resources, and leads you towards the best people for the role. It is an essential stage of the recruitment process and the natural precursor to the interview stage. Our guide is here to help make the shortlisting process as straightforward and understandable as possible.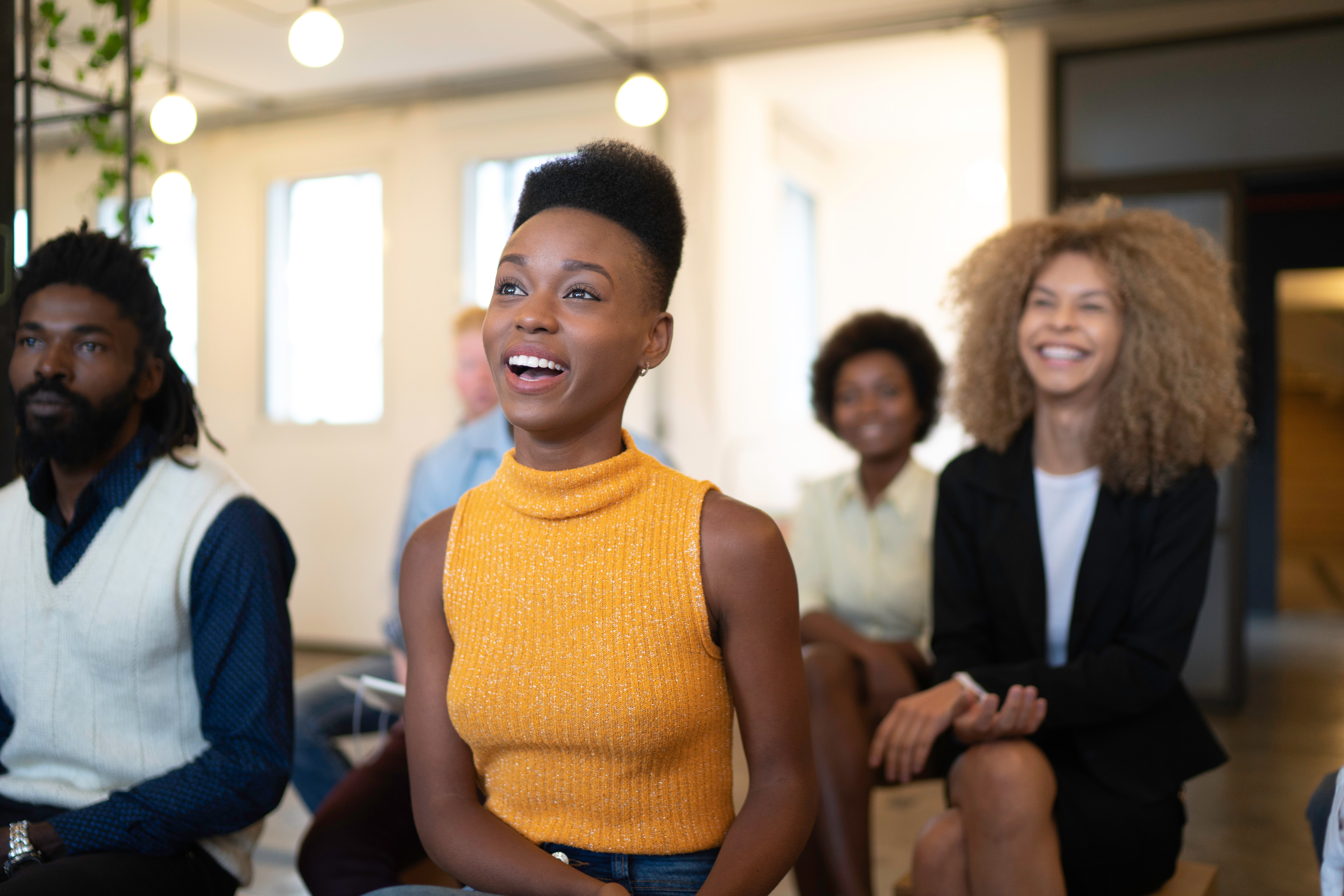 Shortlisting: What is it?
The shortlisting process in recruitment involves identifying the best candidates from a larger pool. The methods used will differ from organisation to organisation, but they all have the same aim; to minimise the talent pool and cut it down to only the most suitable candidates.
Our most recent Hiring Trends Index found the average time to hire was over six weeks. Shortlisting can help ensure your organisation has a more streamlined recruitment process.
Most organisations create their first shortlist once the deadline for applications for a role arrives. The shortlisting process involves working through the applications and screening them before scoring those which have made it through the screening process. Candidates that make it through all the stages of the shortlisting process will then be invited to the next stage of the recruitment process, usually an interview.
Why do you need to create a shortlist?
Most job vacancies attract a wide array of candidates from different backgrounds, and while this is a fantastic starting place, recruiters still need to whittle the number down to those fully suitable for the role. It is easy to feel overwhelmed by applications piling up, and the shortlisting process is the antidote to this. Shortlisting swiftly cuts the number of applications. It allows you to focus on a more refined selection of suitably qualified applicants.
The shortlisting process can also give you great insight into your hiring practices. You may not attract nearly enough candidates suitable for roles within your organisation. This could mean you need to rethink your advertisements and sourcing methods.
Creating a shortlist should make recruitment both quicker and more effective. It is also much more manageable, and with set criteria, ideal candidates won't be overlooked as you spend hours reading over applications and risk losing focus.
How short should your shortlist be?
Many factors will influence the number of candidates you need to shortlist, including:
Applications received: the number of candidates shortlisted may vary dependent on the number of applications. The more applications, the longer it can take to create a shortlist and the more suitable candidates there might be. Some organisations opt to use automated screening software to help in these instances. Our Video Recruitment solution makes it easy to sift through applicants as they can answer pre-recorded questions and quickly assess suitability.
Shortlisting criteria: the more specific your criteria for any given vacancy, the shorter your list will be. If you have very specific job requirements and specifications, such as for a highly technical or specialist role, it is unlikely a large number of applicants will satisfy them.
Interviewing process: your organisation may have a preferred approach to interviews that involves a large or small pool of talent. Looking back at previous recruitment drives can help you to determine the most successful shortlist size for your business.
Historic hiring rate: Another way to determine the length of your shortlist is to consider previous recruitment drives and pull some key statistics. The most effective method is to work backwards from the average conversion rate of your recruitment process.
For example, your statistics may show your business has an application to interview conversion rate of 20%, an interview to offer conversion rate of 25% and finally, the percentage chance of interviewees accepting offers is 50%. In real terms, this means:
If you receive 100 applications, you need to shortlist 20 for 5 to attend the interview stage, and the rest of the process can be completed, with one candidate finally accepting the role.
How to effectively shortlist candidates
Now you know roughly how long your shortlist should be, here are some practical tips for cutting the application pile down to just those most suitable for the role. Follow these steps to create an effective shortlist
Step one: Identify your minimum requirements
Start by looking at the original job description. From here, you can decide on your minimum requirements and quickly eliminate many of the applicants. Your minimum requirements may include education level, skills, certifications, essential licences and experience.
Step two: Define your desirables
Once you have set the baseline for what candidates need on their applications, you can explore desirable extras. We'll look more closely at desirable criteria below but you can start by creating a list of additional qualifications or attributes that aren't essential for the position but would be a bonus the candidate had. Next-level qualifications can help you narrow down your shortlist if you have a large pool of applicants who meet the minimum requirements.
Step three: Select your top performers
Once you've eliminated candidates who aren't qualified, you can begin to add the candidates who stand out as having the most potential. The list may have some exceptional candidates, or you may be able to assess their skill sets and pick those who have the most potential. 'Screening in' rather than 'screening out' is a positive way to approach shortlisting and can help keep your shortlist more inclusive.
Step four: Use tried and tested screening techniques
Screening techniques, which we'll look at in more depth below, can be used to reduce your shortlist further. Screening techniques include psychometric testing, close analysis of CVs, applications, and spot checking for red flags and errors.
Step five: Use a shortlist scorecard
A scorecard lets you quickly and objectively see which candidates rank highest across your criteria for the job role. This will help you pare down the list further and see who comes out on top for the most important skills. The highest-scoring candidate may not get the job, but this ranking may aid your assessment of their suitability at the interview stage.
Step six: Additional screening requirements
If you've reached step five and still have a shortlist much longer than needed, you may need to get a little more creative. Additional screening methods can help ensure you have only the most suitable and fitting candidates left for the next stage. Other screening methods include aptitude tests, competency testing, and video-based interviewing, such as our Totaljobs Automated Interviews solution. This tool allows you to pre-interview candidates via recorded video to screen before face-to-face or live interview.
Step seven: Contact the candidates
Once you have your final shortlist, it's time to contact all candidates and let them know whether you'll be moving forward with their applications. Those on the shortlist can be invited to interview or for further assessment. Those who weren't successful should still receive notice that their application was unsuccessful.
One final step to keep in mind is ensuring you keep hold of your shortlist and file it amongst your hiring documentation. It can be a valuable tool for informing future recruitment processes, and you may find candidates who aren't accepted may be perfect for a future position. You may also want to invite them to apply for other roles.
Selecting your shortlist criteria
Key to any shortlist is the criteria expected of the candidates, but how do you ensure you're focused on the right things? They are usually split into essential and desirable. Both are important and can be critical for differentiating between candidates. Let's look at the differences before considering some examples of each.
The difference between essential and desirable criteria
Essential criteria are those that candidates must meet to be considered for the role. They are non-negotiable and essential for them to carry out the job effectively. For example, candidates must be legally able to work in the UK.
On the other hand, desirable criteria are 'nice to haves' that may give candidates an edge and position them more strongly for the role. For example, it may be desirable that candidates have three years of industry experience. When it comes to shortlisting, if you have a large number of candidates and a significant few with three years of experience, you can eliminate a considerable number as those with less experience are naturally screened out.
Essential and desirable criteria
Splitting the criteria for any job role into sections prevents the shortlisting process from being too rigid and limited. Candidates with great potential have a chance to be seen due to their combination of essential and desirable qualities. Candidates with no desirable criteria may still be suitable for your shortlist.
Essential criteria may include:
Academic qualifications (GCSEs, A-Levels etc.)
Industry experience
Skills and knowledge relevant to the role
Legal right to work in the UK
Industry-specific certifications
Location
Desirable criteria may include:
Access to reliable transport
Desirable soft skills and attitudes (good communication, verbal reasoning etc.)
Specialised industry knowledge
Additional languages
Willingness to travel
Let's look at an example. Below are the essential and desirable criteria for a financial controller role at a healthcare service provider:
Skills & Experience
Candidates must hold a professional accountancy qualification (essential)
5+ years post-qualification experience (desirable)
Extensive experience in financial systems, accounting processes and controls (essential)
Experience running payroll processes and systems (essential)
Excellent verbal and written communication skills (essential)
Advanced Microsoft Excel skills (essential)
Knowledge and experience of healthcare or related sectors (desirable)
Experience in NetSuite and Sage Payroll (desirable)
Once you know what matters in terms of experience, education and skills, you can begin to screen your candidates and cut the shortlist to a more manageable level.
Effective techniques to streamline your shortlist
There are a variety of methods that can help produce a shortlist suitable for the next stage of the recruitment process. The techniques help ensure you have only the most suitable candidates for interviewing or further assessment. Here are the most effective shortlisting techniques:
Resume/CV screening
The first technique for shortlisting is screening resumes and CVs or application forms. You may require candidates to provide one, the other or both. Fully digesting each candidate's CV allows you to ascertain whether they meet the essential criteria for the role, such as education, experience or other requirements. You can use your essential and desirable criteria as the benchmark for moving candidates forward. CV screening is an in-depth process involving various screening tests and practices, which we'll cover below.
Error spotting
Not all CVs are perfect, but candidates should be careful enough to proofread and take the time to remove mistakes. Obvious flaws and errors can give you a picture of the candidate and may suggest they have characteristics you don't want in a new employee.
Remember that grammatical and spelling errors should be considered in relation to the role. It is also important to keep equal opportunities and disability awareness. Individuals may state they have specific learning difficulties, such as dyslexia, which may affect their writing ability. Furthermore, some job roles may require different literacy levels.
Look for inconsistencies
CVs with missing information, or sections that don't seem to add up or follow chronologically, can signify problems remaining in a job or something else. If you have a strong positive feeling about a candidate with gaps in their CV, it is important to explore and question any periods of unemployment, so you understand.
Evidence of job hopping is not always bad; you may find a candidate has a good reason for any gaps or changes in role. This is especially true in our post-pandemic era when many people have had their careers impacted in ways they could never have expected.
Look for red flags
Sometimes you'll get a feel for a candidate from their CV, but this isn't always the case. Red flags may be less obvious than you think. One common experience is finding CVs overstuffed with corporate jargon or buzzwords. This could be due to candidates believing you use artificial intelligence-based tracking systems. By cramming in all the buzzwords, they may hope to "trick" the system and get shortlisted, despite not providing a true reflection of their experience.
Match their social profile
A quick look online, and you may be able to find potential candidates on social media networks. LinkedIn is probably the most relevant, and you can head to their profile to see if their CV information matches what's portrayed online. You may not be able to access all of their information, but you should be able to get a feel for their online presence and whether it aligns well with your business.
Reference check
While you are unlikely to contact the referees for every candidate who applies, you can search for them online or check out their profiles on LinkedIn. While not many candidates are likely to fabricate their references entirely, it doesn't hurt to check in and be sure they've included genuine referees on their CV.
Blind applicant screening
Blind applicant screening removes the candidate's name and all other identifying features from the application. It helps to reduce bias and is especially valuable for skills-based roles.
Biases are human nature, but if they begin to influence the hiring process, you could be contravening The Equality Act 2010 and breaking the law whilst also missing out on skilled talent with great potential. With this screening method, you can significantly reduce biases and ensure candidates are taken to the next stage of recruitment purely due to merit.
Our Gender Bias Decoder is a handy tool for highlighting how unconscious bias can creep into job advertisements and our way of thinking. It's a great way of recognising how a simple change in tone and language can improve your adverts' impact and effectiveness, attracting a wider pool of potentially talented applicants.
A survey by McKinsey found companies with gender diversity at executive level were 21% more profitable than those without diversity. Organisations committed to a more diverse workforce soon reap the benefits, and blind applicant screening effectively creates a more inclusive work environment.
Open-minded screening
Research conducted by the University of Oxford found an applicant from an ethnic minority background had to send 60% more job applications to get a positive response from an employer compared to a white British applicant. Further to this, our research found it takes Black and South Asian women one and a half months longer, on average, to secure their first job compared to white men. All applicants have a right to an equal opportunity for any job role they apply for.
An open-minded, competency-based screening approach is effective for lessening prejudices. No assumptions should be made; only the information provided should reflect how the applicant is viewed. An open-minded approach to screening may also involve the input of more than a single recruiter or hiring manager to ensure an impartial view of each application.
Psychometric testing
Psychometric testing is a popular way for employers to assess a candidate's intelligence, potential, abilities and personality. They effectively check whether what a candidate says on paper can be transferred to the workplace. It can measure various characteristics, from verbal reasoning to personality and situational judgement. It can help reveal aptitudes a candidate may not be aware of. They are particularly good for highlighting soft skills in high demand in many workplaces. Psychometric testing is a great additional screening method for borderline candidates when you want to explore their capabilities further.
Is screening relevant to you and your organisation?
Some recruiters may have a process they are used to, and screening isn't part of it. However, if you take the time to assess your recruitment process, you'll often find there are areas you can tighten up and improve. Screening is an effective streamlining tool for more qualified and high-quality shortlisting.
Not all roles need the same screening level; in some sensitive and high-security industries, the screening level will be significantly higher than in others. Most recruiters will agree that the more senior the role, the more screening methods should be employed.
Some industries have specific screening requirements, which may mean a longer shortlisting process than others. Technical roles often require a more substantial screening process than most customer-facing or customer service roles. The technical abilities, skills and software at the heart of the role may need to be tested and screened.
Candidates applying for roles in the public sector and organisations such as the NHS and government departments are often subjected to many screening tests and application stages before reaching interview. The screening level necessary for your organisation will be linked to your business activity and individual preference.
Considering the Legal Implications of Shortlisting
Employers in the UK cannot discriminate against applicants and employees by law. The Equality Act 2010 makes it unlawful for employers to discriminate against job applicants (and existing workers) because of one of the 'protected characteristics'. The protected characteristics are currently defined as:
Age
Disability
Gender reassignment
Race
Religion or belief
Sex
Sexual orientation
Marriage or civil partnership
Pregnancy and maternity
When shortlisting, finding ways to prevent biases or discrimination impacting candidate selection or informing your choices for the shortlist is vital.
How to avoid unlawful discrimination
We've covered many ways to ensure your shortlisting process is open-minded and free of bias. Many organisations operate a multi-person approach to shortlisting to remove any chance of individual biases and avoid any risk of discrimination against applicants.
There have been highly publicised examples of candidates being unfairly and illegally discriminated against because of their nationality. Many women have also experienced similar issues due to their pregnancy or maternity status. Employers face significant backlash once proven to be acting illegally.
All recruiters should look to ensure their decision to shortlist any candidate is based on their suitability for the role, nothing else. The popularity of blind screening is closely linked to employers' desires to avoid biases leading to discrimination.
Creating an unbiased shortlisting process
You are responsible for minimising any chance of bias impacting the shortlisting process. Involving multiple recruiters is vital to ensure an individual's preferences and biases don't drive the process. Your shortlisting criteria are the blueprint to follow when approaching every single application. This keeps the focus on more objective measures of a person's suitability for a role, like skills and competencies.
Utilising scorecards for shortlisting is also helpful for a fair process and weighing up each candidate based on their merits in core skills areas.
Using scorecards for stronger shortlisting
With your criteria for suitability clearly defined, creating a scorecard for rating each candidate is easy. This can be done anonymously to remove any bias or prejudice. You can simply rate each candidate by score, with no other information such as age, gender or name impacting the process.
What are scorecards for?
A scorecard is a simple table that records the extent to which each applicant meets the specified criteria, such as education, experience, and additional skills. The higher the candidate's match, the more points they will receive.
How to rank candidates against a scorecard
Let's create an example scorecard to show how this process works in practice. First, you need to assign a numerical value to each criterion depending on its importance to the job. In this example:
Essential criteria = 3 points
Preferred criteria = 2 points
Desirable criteria = 1 point
You can then review each candidate and assign them points based on whether they meet each criterion, as shown in the table below:
| Candidate ID | Essential Criteria | Preferred Criteria | Desirable Criteria | Total Score |
| --- | --- | --- | --- | --- |
| | 1. Degree-level education / 2. 1+ years experience in journalism | 1. Advanced experience with Microsoft Office | 1. Speaks a second language / 2. Clean driving licence | |
| Candidate A | 6/6 | 2/2 | 0/2 | 8 |
| Candidate B | 3/6 | 0/2 | 1/2 | 4 |
| Candidate C | 6/6 | 0/2 | 1/2 | 7 |
Scoring can be dependent on several factors. You may award more points for years of experience in the required field or different levels of educational experience. This simple example shows how scoring works on a basic level.
Using candidates' scoring for your shortlist
Using the example above, it is clear that Candidate A is most suitable for shortlisting, but as there is only one point between A and C, you may consider them both for the next stage in the process, depending on the talent pool size and others' scores. You can tailor your scorecard to the role's requirements and work out a weighting system of points that suits your criteria.
How to notify candidates of their application status
All applicants should be notified whether they are selected for the next stage. Timely and transparent communication helps support your employer brand, shows all candidates your company is reliable, and helps to build mutual respect with potential new employees. Below are some template emails you could use to notify candidates.
Sample email for successful candidates
Below is a sample email for successful candidates you will be inviting to the next stage of the recruitment process, the interview:
Subject: Invitation to interview at [company]
Hi [candidate name],
Thank you for applying for the [role] and [company]. After reviewing your application, we are pleased to say you have been shortlisted as suitable for the position.
We would like to invite you to the next interview round. You will meet with [interview name and job role] to further discuss the role's responsibilities and your suitability for the role. Please let us know your availability on [interview date], and we can arrange a suitable time.
We look forward to hearing from you soon.
Thanks,
[Recruiter name]
Sample email for unsuccessful candidates
While it is disappointing not to be shortlisted, candidates will appreciate being informed so that they can continue their job search. Here's a sample email you can use to update unsuccessful candidates:
Subject: Your application to [company]
Hi [candidate name],
Thank you for your application for the role of [role] at [company]. After careful consideration, we will not be moving forward with your application. We will keep your application on file for future opportunities and encourage you to apply for future roles when they become available.
Again, thank you for taking the time to apply.
Kind regards,
[Recruiter name]
Shortlisting FAQs
We hope our guide has helped to make shortlisting much clearer, but understand you may still have a few questions, so we're wrapped up some of our most frequently asked questions below:
How do I determine the most important shortlisting criteria?
Most recruiters will argue experience is always the most important of all criteria. This is vital if you need employees that have already worked in your industry. For some professions, a specific qualification is required. However, many employers are much more interested in the skills candidates have developed throughout their work.
Skilled-based hiring allows you to minimise biases and is best practice for inclusive hiring. For example, a clean driving licence is more important for delivery drivers than a high level of academic qualifications. It might be vice versa for another role in your business.
How many recruiters should work on the shortlist?
It's important to have more than one person working on your shortlists. This helps to remove biases and ensures a fair playing field for all candidates. Where this isn't possible, it is even more important to consider anonymous screening techniques such as blind applicant screening and anonymous scorecards.
Should I use software to create my candidate shortlists?
There is a growing range of software applications designed to help with shortlisting. There are tools that utilise artificial intelligence to scan CVs and recognise candidates that meet the shortlisting requirements. There are also tools like our Video Pitch solution and our CV Database that utilises the latest smart technology to match candidates to their ideal role.
Remember, relying solely on technology for your shortlists means you may miss out on fantastic candidates with relevant experience and skills that the software doesn't pick up. The human touch remains vital for fair and effective shortlisting.