ONS figures suggest long-term sickness is to blame for tightening UK labour market
The Office for National Statistics (ONS) have just released the latest UK labour market figures (November 15th), reporting that the UK's employment rate has remained largely constant (75.5%).
However, while vacancies remain historically high, the latest statistics show a growing number of 'economically inactive' people in the UK. This is driven by an increase in those who are long-term sick, which has reached a record high by growing over half a million since 2019. At the same time, inflation's impact on regular pay makes it difficult for businesses to keep up with pay rises.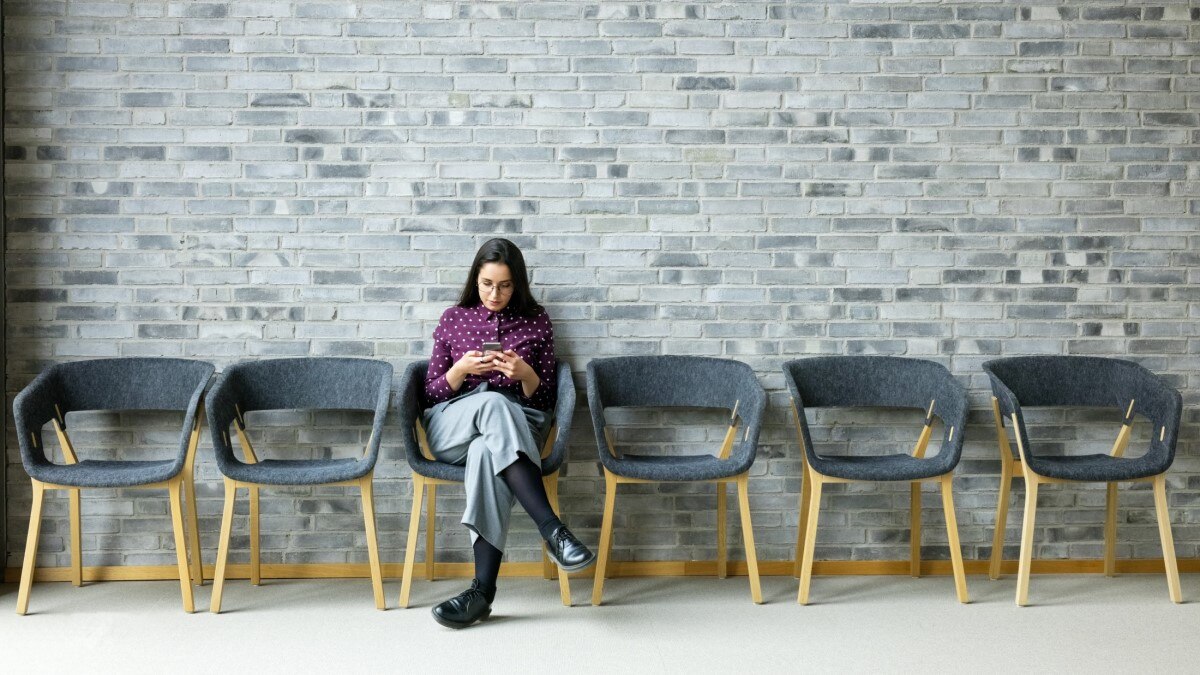 Key findings from the ONS data
UK job vacancies remain at historically high levels at 1.23 million, despite falling consecutively in the past 4 quarters
Although there are a record number of vacancies available, the labour market has tightened further with 2.5 million people who are reported as economically inactive with long-term sickness between July and August 2022
The data also shows a 42% rise in 'economically inactive' 25 to 34-year-olds compared to 2019, due to long-term sickness
Despite the average total pay reaching its highest level since the height of the Covid-19 pandemic period in the private sector, pay rises couldn't keep up with the inflation rate which meant that regular pay fell by 2.7%
The regular pay growth for private and public sectors shows a stark difference, with private sector salaries growing three times (6.6%) more than public sector salaries (2.2%)
Labour disputes and industrial action, meant that the total actual weekly hours worked in the past three months decreased by 4.2 million
Long-term sickness drives labour shortages
According to the latest data from the Office for National Statistics (ONS), the number of 'economically inactive' people – referring to those out of the workforce – has reached a record high at 2.5 million. This is a 25% increase compared to 2019.
The most prevalent age group among the 'economically inactive' are 16–24-year-olds and those over the age of 50, and the increase in economic inactivity is largely driven by long-term illness.
According to ONS, 'other health problems or disabilities' increased by 41%, pointing to conditions such as 'long Covid'. At the same time, mental illness and nervous disorders increased by 22% while depression and anxiety levels remained the same compared to 2019 levels. Concerningly, there is also a 42% increase in the number of 25–34-year-olds who are out of work due to illness.
The data points to a continuing trend in labour shortages and employers competing for top talent. Therefore, employers need to increase their efforts in retaining their existing workforce by making sure they support employee health and wellbeing.
Despite pay growth, inflation continues to squeeze salaries
The cost of living crisis continues to affect businesses and employees. Despite seeing the highest growth since the pandemic period, average total pay couldn't keep up with the inflation – falling short by 2.7%.
Comparing private and public sectors, the latter was largely affected by a salary squeeze. The average regular pay only increased by 2.2% in the public sector, only one-third of the increase in the private sector. Labour disputes also reflected this, with most public workers participating in labour strikes. Consequently, the total weekly hours worked in the past three months decreased by 4.2 million.
Totaljobs' overview of the recruitment landscape
Our latest Hiring Trends Index corroborates the ONS data, showing that cost of living crisis and retaining staff are pressing issues for employers.
A third (35%) of businesses increased recruitment in Q3, down from 41% in Q2.
Over a quarter (26%) of businesses expect to increase recruitment in Q4 2022.
The hiring time has continued to increase, reaching 6.76 weeks, which is relatively high. 17% employers said lengthy hiring time is a key challenge for them in Q4 and 2023.
1 in 10 (13%) of UK workers are planning to leave their job in the next 6 months
Over half (52%) of UK workers say receiving a pay rise in line with or higher than inflation would encourage them to stay in their current role.
The cost of living is among the biggest concern for employers (55%), along with the effect the cost of living will have on business cost (50%), followed by retaining staff (26%), skill shortages and labour shortages (both 23%).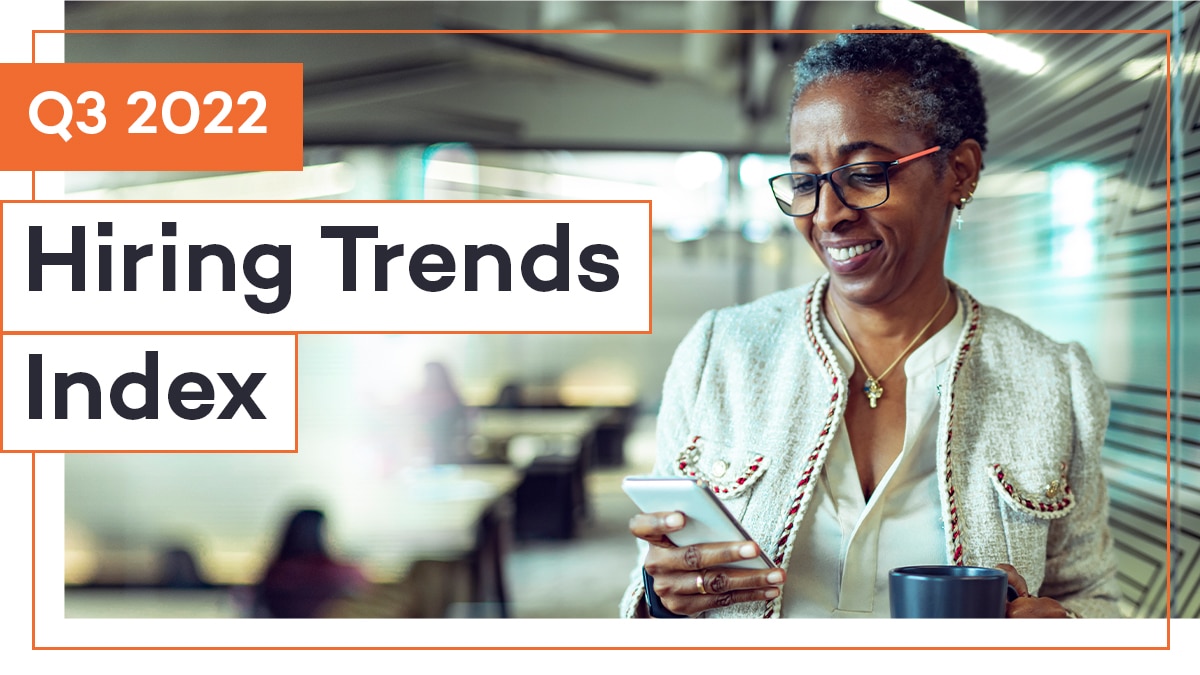 Hiring Trends Index: a look at the recruitment landscape of Q3 2022
Totaljobs' Hiring Trends Index Is a quarterly deep-dive into the recruitment trends that are impacting UK businesses, workers and jobseekers, and gives employers a first look into how the current climate will shape business. This edition looks back at Q3 2022, and ahead to Q4 2022 and 2023, highlighting the current economy and career decisions of over 50's.