How employers can maximise recruitment and retention as the cost of living rises
Businesses are looking to the government for support because of the rising cost of living and workers are looking for salary increases in line with rising inflation rates. The latest report from Totaljobs has delivered insight on how the rising cost of living is affecting workers, jobseekers, and ultimately businesses. This is changing what candidates and jobseekers are prioritising in their careers.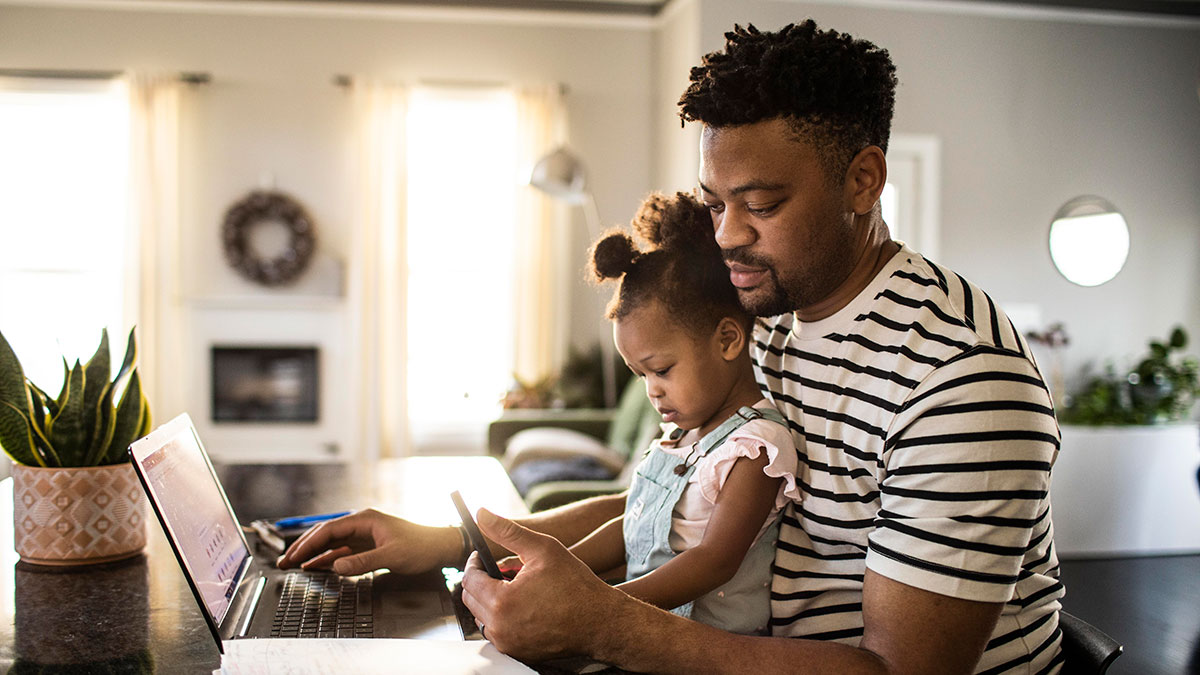 Why is the cost of living rising?
The cost of living in the UK is at a 30 year high. This is mainly because the price of energy, fuel, and food has gone up due to rising inflation rates.
The inflation rate is currently at 5.5% but this is expected to increase over the next few months, peaking at 7.25%. Despite these soaring inflation rates, most workers only received a pay rise of 1-5%, while some salaries declined.
The high inflation rate alongside increased National Insurance contributions is set to increase the cost of living further in April, leading people to make financial sacrifices and make crucial changes to their lifestyles – such as considering changing jobs and even sectors.
How is the cost of living affecting workers?
Over 77% of workers are worried about the cost of living affecting their lives further. Almost half of workers already have limited disposable income, considering themselves as living 'payslip to payslip', which has only worsened since the Covid-19. Almost half (45%) of workers say their savings have decreased since the start of the pandemic.
Work-related costs have risen for almost all workers (90%), with work from home energy costs, clothing, PPE/masks, work-from-home technology, childcare, and commuting expenses all increasing. This is causing workers to be increasingly worried about spending on essentials like food, travel to and from work, and high bills when working from home.
The average worker will be worse off by around £13,000 per year by the middle of the 2020s, according to The Institute for Fiscal Studies. 30% of workers say their salary does not currently cover their living costs, so further decreases in tangible funds may well exacerbate their concerns.
Reports also suggest that cost of living rises will hit low-income families the hardest, with workers and candidates from low socioeconomic backgrounds being affected the most.
The impact on recruitment
According to candidates, several factors are becoming more relevant when considering a new role.
For a quarter (24%) of candidates, hybrid working is crucial. While working from home can save on daily commute costs, remote staff may have to contend with higher energy bills. In addition, flexible working hours are important to jobseekers, as 31% of applicants would avoid applying for a job without that option.
Overall, candidates are looking for a higher salary than their previous role to cover higher costs, as well as benefits and perks that allow them to maintain lifestyle choices – 37% of workers are considering changing jobs for a higher paying salary.
It's clear that the cost of living is having an impact on businesses and their staff. We'd encourage employers to acknowledge the situation we're in and have open conversations with their staff about financial wellbeing and remuneration.

Now is the time to consider more holistic job offers that cater to the individual needs of candidates, especially for those hit hardest by the rise in everyday living costs. Such offers will be vital in retaining and attracting talent for the foreseeable future.

Jon Wilson

CEO at Totaljobs
How does the cost of living affect retention?
38% of employers are concerned that the rising cost of living will impact staff retention levels. These concerns are affirmed as almost a fifth (17%) of workers have already handed in their notice for a role with a higher salary and over a third (38%) of workers considering changing their roles.
Alongside increased pay and benefits, morale and wellbeing can affect worker retention. Both workers and employers are concerned about the rising cost of living so ensuring staff wellbeing is taken into consideration could be a deciding factor in encouraging workers to stay with their current employer.
Low-income households may appreciate benefits such as free breakfast, lunch, or childcare options so they are spending less of their salary on these expenses.
Another hurdle to overcome also involves the retention of essential workers, who are twice as likely to hand in their notice and move into a different sector.
Looking forward, a substantial majority of workers expect their pay to shrink in real terms. The most pessimistic workers are those in social care, healthcare and the public sector, where expectations of pay increases are low, with very few workers expecting pay to rise by more than 5%. Workers on higher incomes are somewhat more optimistic than lower paid workers, so inequality may be set to rise.

Jonathan Portes

Professor of Economics and Public Policy, King's College London
Recommendations for employers
Findings from the report state 80% of employers are concerned about the cost of living rising. Almost all employers (96%) want the government to take immediate action to provide direct financial help to workers and make changes at a policy level. Despite this, there are efforts businesses can make to maintain staff retention.
Our research has highlighted that workers' and candidates' main priority is having a salary that rises in line with inflation, so considering a salary raise that takes inflation rates into account would be beneficial for workers. Of course, businesses may also have financial concerns due to the high inflation rates, so although salary is one way of supporting workers, we do a deep dive into the wider actions that can attract, retain and support staff in the report.
Alongside this, be mindful that people might be feeling down or worried, so offering wellbeing options may boost morale. In addition, offering breakfast or lunch options that allow staff to maintain a healthy lifestyle and decrease work-life stress will improve wellbeing.
Download the report
Learn more about this insightful research alongside further in-depth recommendations in 'The Salary Squeeze: an employer's guide to navigating the rising cost of living' report.